Wild Equity is leading more adventures this coming September. The GGNP Endangered Species Big Year schedule is set to explore some interesting areas, and save species.
Join us on Saturday, September 1 from 9:00 a.m. – 12:00 p.m. — We will be working with the National Park Service to restore habitat for the endangered San Francisco Lessingia. Due to habitat loss and invasive species, the SF Lessingia is in critical condition. Wild Equity and the Golden Gate National Parks will help to restore and protect one of only two populations left in the world.
We will also be giving one lucky winner a REI Flash Pack 18 for helping to recover two endangered species in the GGNRA!
All you have to do is: Be the first person to either (a) help the San Francisco Lessingia by protecting and restoring one of its last two habitats, or (b) tell five people about the rare San Mateo Wooly Sunflower and its plight and be the lucky prizewinner for September!
Click on the picture for details about the prize.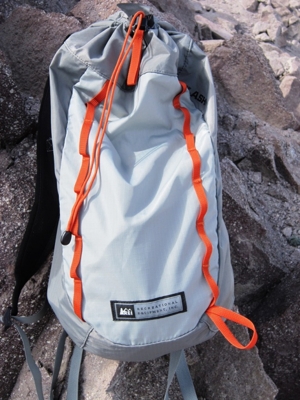 The REI Flash pack 18, the GGNP Big Year prize for September.
More events in September:
Twain's Frog and the Beautiful Serpent:
Sunday, September 16, 2012, 10:00 a.m. – 12:00 p.m. — Hike Mori Point in search of the two most imperiled species on the San Francisco Peninsula: The San Francisco garter snake and the California red-legged frog.
Presidio Wildlife Run:
Sunday, September 23, from 9:00 a.m. -12:00 p.m. — Grab your running shoes and join Wild Equity on a morning jog through the beautiful San Francisco Presidio to see and save threatened and endangered species.
On this day, customers will receive a 10% discount on purchases made at Sports Basement Presidio and 10% will be donated to support Wild Equity!
https://wildequity.org/wp-content/uploads/2016/01/transparent-logo.png
0
0
Wild Equity
https://wildequity.org/wp-content/uploads/2016/01/transparent-logo.png
Wild Equity
2012-08-28 21:59:24
2016-03-31 12:38:34
Clear Your Calendars: We Are Gearing Up for More Adventures!