Wild Equity is excited to announce that we will be joined by featured activist Wahleah Johns for our upcoming screening of Power Paths!
On Wednesday, March 18th at 7:00pm Wild Equity will screen the film Power Paths, a rousing documentary about the struggles faced by Native American communities at the hands of environmentally devastating energy production.

Featured in the film is noted noted activist Wahleah Johns. Wahleah Johns is featured in the film, and has agreed to answer audience questions at our event!
Power Paths zeroes in on the successful closure of one of Nevada's most polluting coal-powered plants, as well as the efforts of indigenous Americans to develop clean energy resources on their lands. The movie shows us that "traditional values toward conservation and the earth are also solutions for the rest of America's energy dilemma."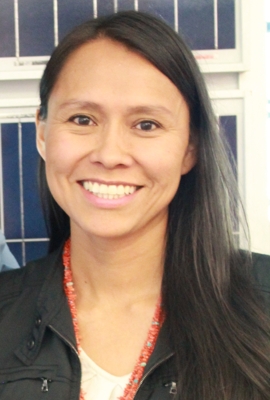 Wahleah Johns is a member of the Navajo (Dine) tribe and the community of Forest Lake, which is one of several communities atop Black Mesa, Arizona. Wahleah's work with the Black Mesa Water Coalition and Navajo Green Economy Coalition has led to groundbreaking legislative victories for groundwater protection, green jobs and environmental justice. As the Black Mesa Solar Project Coordinator, Wahleah is helping to bring utility scale solar to local communities of Black Mesa region on the Navajo reservation. Wahleah currently lives Oakland, CA with her husband Billy Parish and their two daughters Tohaana and Alowaan.
The movie will be screened at the Wild Equity Office in El Centro del Pueblo – right by 16th Street BART! The address is 474 Valencia St, Suite 295, San Francisco, CA 94103. There will be snacks! See you there!!
https://wildequity.org/wp-content/uploads/2016/01/transparent-logo.png
0
0
Wild Equity
https://wildequity.org/wp-content/uploads/2016/01/transparent-logo.png
Wild Equity
2015-03-12 01:31:12
2016-03-31 12:38:39
Coming up: Wahleah Johns speaks at Wild Equity movie night!